GET TO KNOW US!

What makes youbaby Skin Spa unique is
us

!

We are sisters, best friends and business partners. We try not to take ourselves too seriously – we like to laugh and have a good time. But, when it comes to our work, we are very serious. We make it all about you and focus on your goals doing the best job possible, each and every time.

We each love to do projects and love it even more when we work collaboratively. We've been invested in working together for a very long time. Our support for each other has lifted us up through our lives – sharing our joys and grief. Life circumstances brought us together, and we've committed to joining forces for good!

When thinking about what we do, one thing that comes through over and over again, is that we really do love helping others look and feel their best. It gives us joy to know that we've been able to help someone feel better, maybe because they like the way they look or that they feel they can finally do something that will make a difference for them. Who doesn't want to know that feeling of satisfaction, self-acceptance, confidence, empowerment and love? If we're so lucky as to be able to share our gifts to create a space where we can do some good, then we've got to make it something that everyone will want to experience.

At youbaby, we created a beautiful calming space with lots of natural light and warming colors to immediately envelope and welcome you. Our reception area invites you into a caring environment where you can relax and let the focus be on you. We want you to be comfortable talking and sharing with us your concerns, feel supported and understood for what you are hoping to achieve. We can help make a difference in what you see and how you see yourself.

When it comes to creating the changes in your skin that you desire we'll use our knowledge, skills and expertise to guide your journey. We provide you with valuable expertise and personalized care with our fresh, innovative and unique approach to skin health and beauty driven by results. By helping you meet your goals, you'll discover, achieve and maintain meaningful solutions for a fresh, natural younger-looking image of yourself.

Surely, we want your business, although, first we want to earn your trust. You can count on us to make recommendations that will be most beneficial to you achieving your goals. We don't decide what's affordable for you, only what we believe will get you results. This is a relationship built on trust, evidence of results and feedback.

Every day we use our education, skills and abilities to exceed your expectations. Referring us to your family and friends is the greatest compliment and affirmation of our efforts we could receive.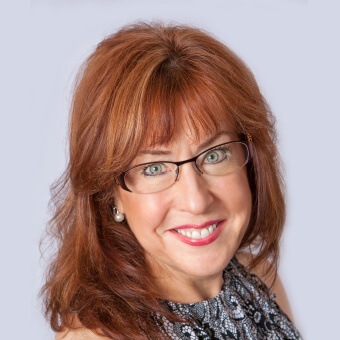 SUSAN MELCHING
CPCP, CIDESCO Diplomat, CLT
An innovative businesswoman since 1982, Susan has earned the reputation as a pacesetter in her profession. Internationally trained as an aesthetician, Susan holds the world's most prestigious qualification in the field of Aesthetics and Beauty Therapy, the CIDESCO diploma, recognized in 36 countries over five continents. She is a Certified Electrologist, a highly skilled, experienced permanent makeup artist with two national certifications, and holds laser certifications as well. In 1997 she became the first aesthetician in the United States to legally use microdermabrasion and began a second wholesale business marketing the microdermabrasion machines to physicians and aestheticians nationwide. Susan is also a well-respected national educator, lecturer, and a pioneer in microdermabrasion.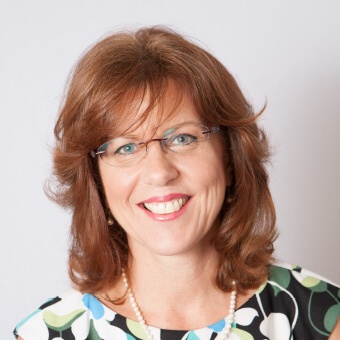 NINA SMITH
BA, CLT
A former grant and technical writer and general manager for AT&T, Nina has over two decades of experience as a writer, communications facilitator, and marketer. In 2013 Nina joined her sister, Susan Melching, to help grow the Skin Care Professionals business. Then, in 2017, she became a partner and helped to launch the youbaby Skin Spa and its brand. Nina is a Certified Laser Technician (from the National Institute of Medical Aesthetics) and has comprehensive training and experience in IPL, FotoFacials®, skin tightening, laser tattoo removal, laser hair removal, skin resurfacing and revitalization with lasers, including Laser Genesis, PICO Genesis, and PICO Genesis FX.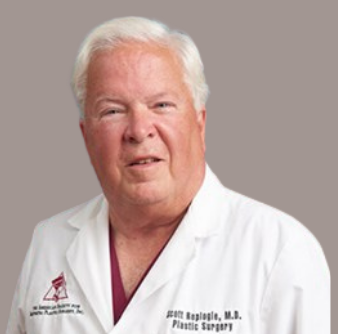 SCOTT L REPLOGLE
MEDICAL DIRECTOR
Dr. Replogle, MD, completed his residency in general surgery at University of Colorado Medical Center in Denver and his plastic surgery residency at the University of California San Francisco. He is board certified in Plastic and Reconstructive Surgery. Prior to completing his medical training, Dr. Replogle received a Bachelor's degree from Princeton University. He has served on the board of the Colorado Medical Society and is currently on the board of the Boulder County Medical Society. He helped develop Avista Hospital and served as Chairman of the Surgery Department.
As an experienced plastic surgeon, Dr. Replogle appreciates youbaby Skin Spa's mission of skin renewal. His interests in skin surgery and experiences working with surgical methods to help his patients achieve the best possible results are in harmony with youbaby's philosophies.