NATURAL-LOOKING PERMANENT MAKEUP IS GREAT FOR ACTIVE LIFESTYLES

Enhance your natural features, correct minor imperfections, and enjoy a more beautiful you.
Low-maintenance. Save time. The ultimate convenience.
If you have ever wished you didn't have to take the time to put on makeup every morning, or if you've ever wished the contour of your lips was just a little fuller or if you have thinning brows and wished their shape were a bit more dramatic, then permanent makeup might be for you!
Permanent makeup is the ultimate convenience!! You can start every day with confidence knowing that your makeup always looks perfect. It is low-maintenance, saves you time, simplifies your life, and is a great option for anyone wanting to look and feel their best without having to devote a lot of time to doing so.
And, permanent makeup is perfect for the active Colorado lifestyle. Ski, hike, bike, or run and look great before AND AFTER a strenuous workout.
Best of all, permanent makeup is affordable, lasts for years, and looks natural.
OUR PERMANENT MAKEUP SERVICES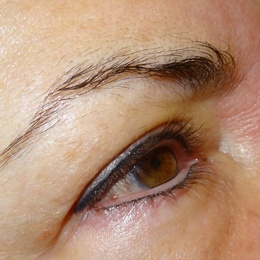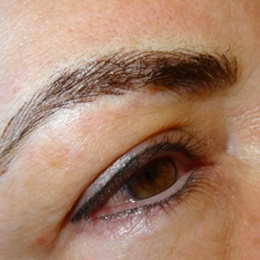 GREAT EYEBROWS ARE EVERYTHING!
Eyebrows are one of the most important features of your face. They frame your face, balance your features, and define your eyes. As you age, a strong and well-defined brow can almost act as a nonsurgical eyelift. youbaby's expert techniques can have you looking your natural best at all times.
youbaby's Signature WisperBrows
Also known as microblading, and microstroking techniques that create a realistic hair stroke-like effect that enhances shape, not just color, to fill in and frame the face with natural looking eyebrows.
Powder Brows
The Powder Brow creates a look more like having powder makeup applied. It does not create "hair strokes" but gives more of a soft filled in look.
Combination
Often, a combination of techniques is used to get the perfect look customized just for you.
PRICING
All Eyebrow procedures = $700 each (includes 2 sessions)
Color Refresh after 1 year $200
Color Refresh 2-3 years $300
Color Refresh after 4 years Full Price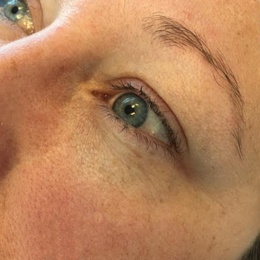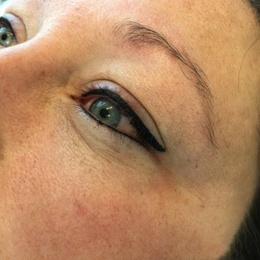 EYELINER AND LASH ENHANCEMENTS
Perfect for the active Colorado lifestyle, permanent makeup is the ultimate convenience! Permanent eyeliner creates the look of fuller lashes and enhances the eyes without a time-consuming application every morning. No more smudged or faded liner! Applications can be on both upper and lower lids, or just upper or lower. From thin to thick, dramatic to subtle, defined to smoky, sexy, we can…and have!...done it all!
PRICING
Eyeliner - both upper and lower = $700 (includes 2 sessions)
Eyeliner - Top or Bottom only = $400
Color Refresh after 4 years = Full Price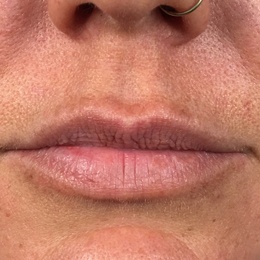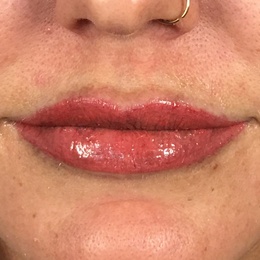 Full Lip Color
For color that always stays in place. Permanent makeup is applied to lips, making them look fuller and more supple. Our application redefines the shape of the lip for a natural and youthful appearance that helps build confidence and self-assuredness.
PRICING
Full Lip Procedure = $1200 each (includes 2 sessions)
Color Refresh after 4 years = Full Price